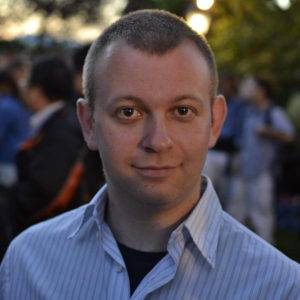 Interests
Software development: design principles, TDD and BDD, C++, C#, F#
Numerical Linear Algebra
Numerical optimization algorithms for convex and nonconvex problems.
On-line optimization
Projects
AutoDiff - a .NET library for automatically computing derivatives of mathematical functions.
TREM OPF Solver - A MATLAB solver for a class of optimal power flow problems using the Tree Reduction and Expansion Method. See paper below.
Publications
Alex Shtof, Alexander Agathos, Yotam Gingold, Ariel Shamir, Daniel Cohen‐Or Geosemantic Snapping for Sketch‐Based Modeling Computer Graphics Forum 32 (2pt2), 245-253 (May 2013)
(paper, paper supplemental, video)
Amir Beck, Yuval Beck, Yoash Levron, Alex Shtof, Luba Tetruashvili Globally solving a class of optimal power flow problems in radial networks by tree reduction Journal of Global Optimization 72 (3), 373–402 (November 2018)
(paper, software)
Conference Lectures
Globally Solving a Class of Optimal Power Flow Problems in Radial Networks, International Symposium on Mathematical Programming (July 2018) (presentation).
Thesis
Links